Imagine enjoying the fresh spring air without the constant sneezing and itchy eyes that often accompany the change of seasons. In "Preventing Hay Fever: Strategies for Reducing Allergen Exposure," you will discover practical tips and techniques to help minimize the impact of hay fever on your daily life. From understanding common triggers to implementing simple lifestyle changes, this article is your go-to guide for staying one step ahead of those pesky allergens. Get ready to reclaim your outdoor adventures, as we uncover the secrets to keeping hay fever at bay. Hay Fever, also known as allergic rhinitis, is a common condition that affects many individuals around the world. It is characterized by symptoms such as sneezing, itching, runny nose, and watery eyes, which are caused by an allergic reaction to certain substances in the environment. While hay fever can be quite bothersome, there are several strategies that you can implement to reduce your exposure to allergens and alleviate your symptoms. In this article, we will explore various preventive measures that you can take to keep hay fever at bay.
Understanding Hay Fever
Before we delve into the strategies for preventing hay fever, let's take a moment to understand the condition itself. Hay fever is an allergic reaction that occurs when your immune system mistakenly identifies harmless substances, such as pollen or dust mites, as harmful invaders. As a result, your immune system releases chemicals, such as histamine, which cause the symptoms associated with hay fever. It is important to know the specific allergens that trigger your hay fever symptoms, as this knowledge will help you take appropriate preventive measures.
Identifying Common Allergens
To effectively prevent hay fever, it is essential to identify the common allergens that trigger your symptoms. Pollen, dust mites, pet dander, and mold spores are some of the most common allergens that cause hay fever. Pollen is typically released by plants during specific times of the year, depending on the type of plant. Dust mites are tiny organisms that thrive in warm and humid environments, such as bedding and upholstered furniture. Pet dander refers to the tiny particles of skin, fur, or feathers that animals shed. Mold spores, on the other hand, can be found both indoors and outdoors in damp and humid conditions. Understanding the allergens that affect you will help you tailor your preventive strategies accordingly.
Minimizing Outdoor Exposure
Reducing your exposure to outdoor allergens is crucial in preventing hay fever symptoms. Here are some strategies that can help you achieve this:
Monitoring Pollen Counts
Keep track of the daily pollen counts in your area to determine when the allergen levels are highest. This information can be obtained from weather websites, local news, or specialized pollen count websites. On days when the pollen count is high, try to stay indoors as much as possible or take extra precautions if you need to go outside.
Planning Outdoor Activities
If you enjoy spending time outdoors, try to schedule your outdoor activities for times when the pollen count is low. Early mornings and late evenings are generally better for individuals with hay fever, as pollen levels are usually lower during these times. Additionally, avoid going outside on windy days, as the wind can carry pollen over long distances.
Wearing Protective Clothing
When you do go outside, consider wearing protective clothing to minimize your exposure to allergens. Wear sunglasses to protect your eyes from pollen, and opt for a wide-brimmed hat to prevent pollen from landing on your face and hair. It can also be beneficial to wear long sleeves and pants to cover your skin and prevent direct contact with allergens.
Creating a Pollen-Free Zone
Designate a pollen-free zone inside your home by keeping doors and windows closed during peak pollen times. Use air conditioning instead of opening windows, as this will help filter out pollen and other allergens. You can also consider using an air purifier with a HEPA filter to further reduce the presence of allergens indoors.
Managing Indoor Environment
In addition to minimizing outdoor exposure, it is equally important to manage your indoor environment to prevent hay fever symptoms. Here are some strategies that you can implement:
Regular Cleaning
Maintaining a clean and allergen-free living space is crucial for individuals with hay fever. Regularly dust surfaces, vacuum carpets and rugs, and wipe down furniture to remove allergens such as dust mites and pet dander. Use a damp cloth or microfiber cloth when dusting, as dry dusting can often cause allergens to become airborne. It is also important to wash bedding and curtains regularly in hot water to eliminate allergens.
Using Air Purifiers
Investing in a good quality air purifier with a HEPA filter can significantly reduce the allergens present in your indoor environment. HEPA filters are designed to capture small particles, including pollen, dust mites, and pet dander, helping to keep the air you breathe cleaner and free from irritants.
Removing Carpets and Upholstery
Carpets and upholstered furniture can harbor allergens such as dust mites and pet dander. If possible, consider replacing carpets with hardwood or tile flooring, which are easier to clean and do not trap allergens. Similarly, opt for easy-to-clean furniture, such as leather or vinyl, instead of upholstered pieces.
Keeping Windows and Doors Closed
To prevent allergens from entering your living space, it is important to keep windows and doors closed as often as possible. This is especially important during peak pollen times when allergen levels are high. Using window screens can also help to keep out pollen and other outdoor allergens while still allowing fresh air to circulate.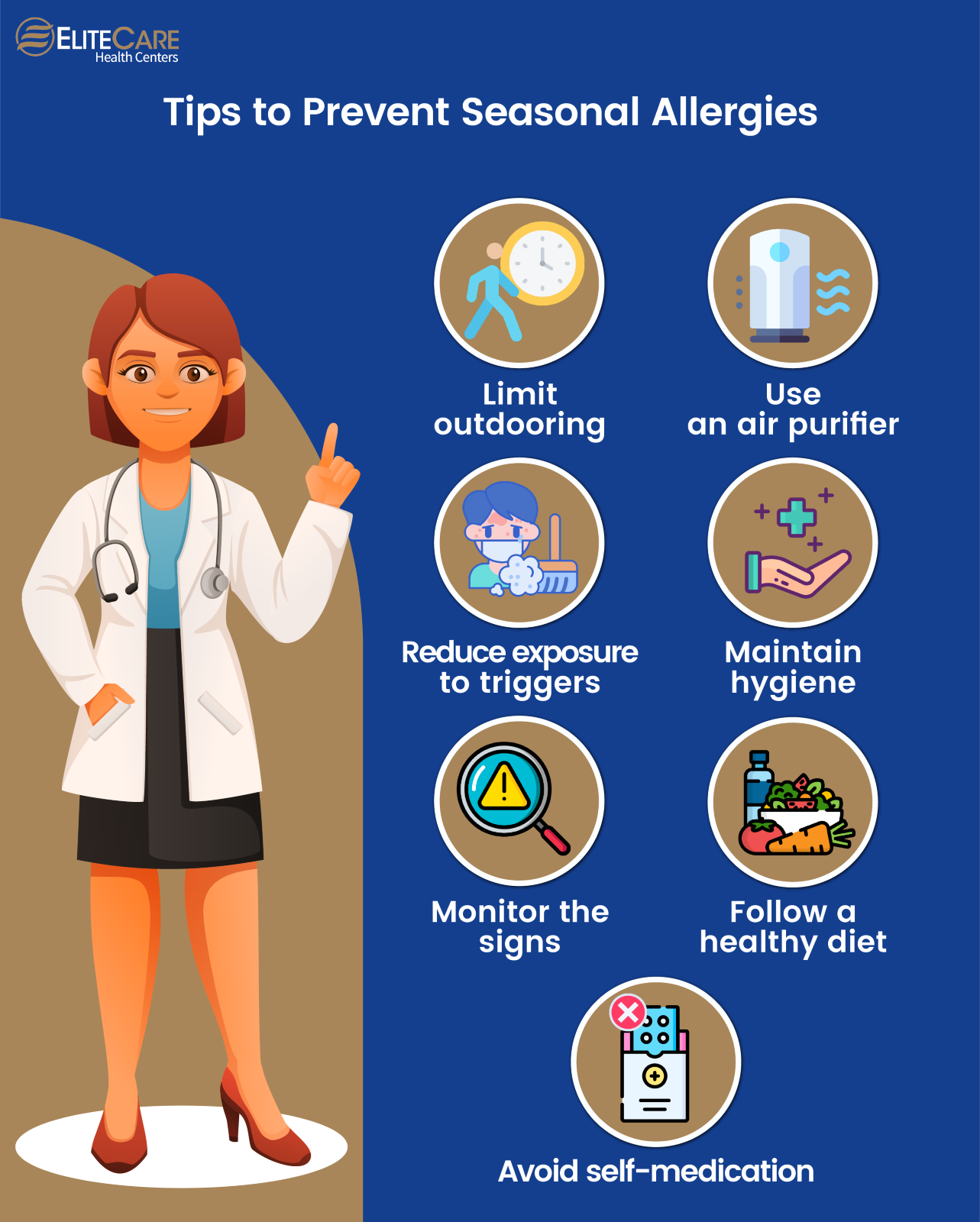 Diet and Supplements
While reducing allergen exposure is crucial in managing hay fever, certain dietary changes and supplements may also help alleviate symptoms. Here are some options to consider:
Anti-inflammatory Foods
Incorporating anti-inflammatory foods into your diet may help reduce hay fever symptoms. Foods rich in omega-3 fatty acids, such as fatty fish, walnuts, and flaxseeds, have anti-inflammatory properties that can help reduce the severity of allergic reactions. Additionally, including foods high in antioxidants, such as berries, broccoli, and spinach, can further support your immune system.
Vitamin C and Quercetin
Both vitamin C and quercetin have been shown to have anti-allergic properties. Vitamin C acts as a natural antihistamine, helping to reduce the release of histamine and alleviate hay fever symptoms. Sources of vitamin C include citrus fruits, kiwi, and bell peppers. Quercetin, on the other hand, can be found in foods like onions, apples, and berries, and has been shown to inhibit the release of histamine and other inflammatory compounds.
Probiotics and Omega-3
Probiotics, which are beneficial bacteria that support a healthy gut, may help modulate the immune system and reduce allergic reactions. Foods rich in probiotics include yogurt, kefir, and sauerkraut. Omega-3 fatty acids, as mentioned earlier, have anti-inflammatory effects and can also support a healthy immune system. Consider incorporating omega-3-rich foods into your diet or taking a fish oil supplement.
Local Honey
Some individuals find relief from hay fever symptoms by consuming local honey. The theory behind this remedy is that local honey contains small amounts of pollen, and consuming it gradually desensitizes the body to the allergen. While the scientific evidence supporting this is limited, it may be worth a try for some individuals.
Medications and Immunotherapy
In addition to lifestyle modifications, various medications and immunotherapy options are available to manage hay fever symptoms. It is important to consult with a healthcare professional before starting any new medications or treatments. Here are some options to consider:
Over-the-Counter Medications
Over-the-counter antihistamines, nasal sprays, and eye drops can provide temporary relief from hay fever symptoms. Antihistamines work by blocking histamine release, while nasal sprays and eye drops can help alleviate nasal congestion and itchy, watery eyes. It is important to follow the instructions provided and consult a pharmacist if you have any questions.
Prescription Medications
If over-the-counter medications are not providing sufficient relief, your healthcare provider may prescribe stronger medications. These may include prescription-strength antihistamines, corticosteroid nasal sprays, or other medications, depending on the severity of your symptoms. It is important to use these medications as prescribed and follow up with your healthcare provider as needed.
Immunotherapy
For individuals with severe and persistent hay fever symptoms, immunotherapy may be a suitable option. Immunotherapy involves exposing your body to small amounts of allergens over time, gradually desensitizing your immune system and reducing allergic reactions. This can be done through allergy shots or sublingual immunotherapy (under-the-tongue drops). Immunotherapy is usually recommended under the supervision of an allergist.
Allergen-Specific Measures
Depending on the specific allergens that trigger your hay fever symptoms, there are additional measures you can take to minimize exposure. Here are some allergen-specific strategies:
Pollen Avoidance Measures
If pollen is a major trigger for your hay fever, consider wearing a pollen mask when gardening or doing yard work. It is also beneficial to shower and change your clothes after spending time outdoors to remove any pollen that may have collected on your skin or clothing.
Dust Mite Prevention
To reduce exposure to dust mites, encase your mattress, pillows, and box spring in allergen-proof covers. Wash bedding regularly in hot water and keep the humidity levels in your home below 50% to discourage dust mite growth. Vacuum regularly with a vacuum cleaner equipped with a HEPA filter to effectively remove dust mites from carpets and upholstered furniture.
Pet Allergy Management
If you are allergic to pet dander, it may be necessary to keep pets out of your living space or restrict them to certain areas. Regularly grooming and bathing your pets can also help reduce the amount of allergens they produce. It may also be helpful to use a HEPA air purifier in rooms where pets frequently spend time.
Mold Control
To prevent mold growth in your home, keep humidity levels low and fix any leaks or water damage promptly. Clean and dry any areas prone to mold, such as the bathroom and kitchen, regularly. Consider using a dehumidifier in damp areas of your home to further control moisture levels.
Lifestyle and Personal Care
Certain lifestyle and personal care habits can also contribute to preventing hay fever symptoms. Here are some recommendations:
Showering and Hair Care
Shower and wash your hair before going to bed to remove any allergens that may have collected on your body during the day. This will help prevent allergens from transferring to your bedding, reducing the likelihood of nighttime symptoms. It can also be helpful to dry your clothes indoors instead of outside to prevent pollen from clinging to your laundry.
Pollen-Free Bedding
Invest in hypoallergenic bedding, including pillows and mattress protectors, to create a pollen-free sleeping environment. These products are specifically designed to repel allergens and minimize exposure while you sleep. Additionally, wash your bedding regularly in hot water to eliminate any allergens that may have accumulated.
Sunglasses and Hats
Wearing sunglasses and hats when outdoors can help protect your eyes and face from pollen. Sunglasses provide a barrier between your eyes and potentially irritating particles, while a wide-brimmed hat offers additional protection for your face and hair.
Avoiding Smoke and Strong Odors
Smoke and strong odors can aggravate hay fever symptoms, so it is advisable to avoid smoke-filled environments and strong-smelling perfumes or cleaners. These irritants can trigger nasal congestion, sneezing, and other discomforting symptoms.
Seeking Professional Help
If your hay fever symptoms are persistent and affecting your daily life despite implementing preventive measures, it may be beneficial to seek professional help. Here are some options to consider:
Allergy Testing
Consult an allergist to determine the specific allergens that trigger your hay fever symptoms. Allergy tests, such as skin prick tests or blood tests, can help identify the substances to which you are allergic. This knowledge will enable you to take targeted preventive measures and explore appropriate treatment options.
Allergist Consultation
An allergist can provide guidance and personalized recommendations for managing your hay fever symptoms. They can review your medical history, conduct a physical examination, and develop an individualized treatment plan tailored to your needs.
Allergen Immunotherapy
For individuals with severe hay fever symptoms, allergen immunotherapy may be recommended. This treatment involves gradually exposing your immune system to small amounts of allergens, helping to build tolerance and reduce the severity of allergic reactions. Allergen immunotherapy can be administered through allergy shots or sublingual drops and should be done under the supervision of an allergist.
Alternative Therapies
Some individuals seek relief from hay fever symptoms through alternative therapies, such as acupuncture or herbal remedies. While the scientific evidence supporting their effectiveness is limited, some individuals find these approaches to be helpful. It is important to discuss any alternative therapies with a healthcare professional to ensure their safety and efficacy.
In conclusion, hay fever can be a frustrating condition, but it is not one that you have to suffer through. By implementing these strategies for reducing allergen exposure, you can significantly alleviate your symptoms and improve your quality of life. Remember to stay informed about the specific allergens that affect you, take preventive measures both indoors and outdoors, and consider seeking professional help when needed. With these strategies in place, you can enjoy the great outdoors and live a more comfortable, hay fever-free life.